Volusia County Well Drilling and Pump Repair!
One of the more popular areas in Florida is Volusia County.
The region is home to more than half a million people who are living the dream life of sun, sand, and surf.
Volusia County can be found on the East Coast of Central Florida and features "The World's Most Famous Beach", Daytona Beach.
But there is definitely more than just Daytona.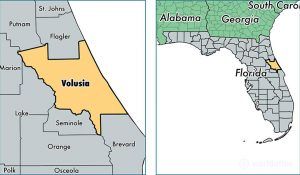 There is an amazing 47 miles of Atlantic Ocean beaches here, all offering white sand, clear water and plenty of enjoyment.
Some of the more popular beachfront cities here include Daytona Beach, New Smyrna Beach, and Ormond Beach.
Smaller cities abound such as Barberville, De Leon Springs, Debary, Deland, Deltona, Edgewater, Glenwood, Lake Helen, Oak Hill, Orange City, Osteen, Pierson, Port Orange, and Seville
Of course, the main attraction here is water related activities, however there is also plenty of land events available.
Early auto racing was done directly on the beach here. In fact, Ormond Beach is known as "The Birthplace of Speed".
That racing expanded into what is now the Daytona International Speedway. This track is known as one of the finest in the world and is home to the most famous race, The Daytona 500.
Fishing is huge here with the St. Johns River producing record setting bass. Of course ocean fishing charters has become a multi-million dollar business bringing in thousands of tourists each year.
Another reason it is a great place to live is that it is close to everything.
Just an hour drive away is the Kennedy Space museum and Disney World, along with many other popular attractions.
It is also just a short drive to cities such as Tampa, Miami, and Jacksonville.
So What Well Driller Should You Use In Volusia County?
Jon's Well and Pump Services Inc. is proud to serve all the cities in Volusia County as a great choice for well and well pump services.
Jon's Well and Pump has been around for a little over a year and business in the county has exploded during this time.
Our specialties include well drilling (shallow and deep), well pump repair, water treatment systems sales and installation, and irrigation services.
If you live in this area and are in need of water services, please give us a call or visit our website.
We are a great option for a Volusia County Well Drilling Company!