DeLeon Springs Well Drilling
 DeLeon Springs, Florida is a tiny town in Volusia County.
It has a population of under 5000 full-time residents.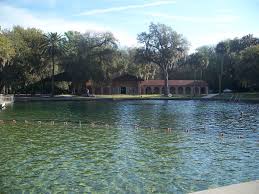 The area is well-known throughout Florida for one thing: DeLeon Springs State Park.
This park is magnificent.
It encompasses 625 acres and features a spring that produces 19 million gallons of water a day that stays at a perfect 72 degrees year-round.
But amazingly what the park is most famous for is…pancakes!
The Old Spanish Sugar Mill and Griddle House is one of the more popular places in Central Florida.  Open every day except Thanksgiving and Christmas, this is the place to visit.
For less than $6, you can get all-you-can-eat  pancakes and the kicker is…you are the chef.
The town is just a beautiful area.  Plenty of outside-related activities are available including hiking, kayaking, swimming, and fishing.
The people who live here tend to be nature lovers and enjoy natural things such as well water rather than city water.
But who is drilling all these water wells?
Well, the new number one choice for DeLeon Springs well drilling is Jon's Well and Pump Services Inc.
The owner Jon Morin is well known throughout Florida as an honest and knowledgeable worker who provides great service.
That same man has finally opened his own well company and DeLeon Springs has responded by sending the company as much business as he can handle.
Jon's Well and Pump Services Inc. offers 24-hour emergency work and services five different counties in North/Central Florida.
The company specializes in well drilling but also offers well pump repair and water treatment services for the home.
If you need a Deleon Springs well drilling or pump repair, call Jon's Well and Pump today!
Return Home
See More Service Areas
Check out Lake Helen Well Drilling