Port Orange Well Drilling
Are you searching for the best Port Orange Well Drilling Company?
Port Orange Florida is a fairly large city with a population that tops 60,000 full-time residents
The town is rich in history with over 150 years gone by since its inception.
It is an eco-friendly place and perfect for those who love living in a metropolitan area while still embracing nature.  In fact, Port Orange has won the Tree City USA award given by the National Arbor Day Foundation for 36 years in a row!
Outdoor recreation opportunities are everywhere with plenty of lakes, a river, ocean and green space nearby.  Boating, fishing, golfing and many other sports continue to be extremely popular here.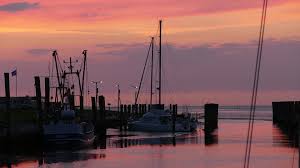 Families love living here for many reasons including Riverwalk Park, which is an amazing outdoor adventure for the entire clan.
The residents here rely heavily on water wells as they save money in the long run and the water is guaranteed to be clean and pure.
But who is drilling all these wells in Port Orange?
Jon's Well and Pump Services Inc. is the busiest well company in the town!
The owner Jon Morin is well known throughout Florida as an honest and knowledgeable worker who provides great service.  That same man has finally opened his own well company and Port Orange has responded by sending the company as much business as he can handle.
Jon's Well and Pump Services Inc. offers 24 hour emergency work and services four different counties in North/Central Florida.  The company specializes in well drilling but also offers well pump repair and water treatment services for the home.
If your budget is small, the company also offers financing to help you create low payments.  This allows you to begin enjoying clean, cool, drinking water immediately rather than wait until you have the entire sum.
If you are in need of a Port Orange well drilling company, call Jon's Well and Pump today!
Return Home
See More Service Areas
Go to Sanford Well Drilling.