Are You Searching For The Best Orange City Well Drilling Company?
Orange City is a tiny city located in Volusia County, Florida. The population is under 15,000 which definitely qualifies as a small town.
The town slogan is "Small Town Ambiance, World Class Opportunity" and that is spot on!
Orange City is akin to going back in time to "old Florida". There are still many historic buildings standing and the same families have lived here for generations.
People here still smile and wave at passing cars. Amazingly, everyone seems to know everyone else's name. It is truly a throwback.
And yet the city is progressing rapidly in many ways.
There is an emphasis on the arts here as well as recreation and education. Schools are high-performing which adds to the ambiance of the city.
Outdoor recreation is everywhere as nature provides plenty of opportunities here.
Most of the homes here tend to rely on well water rather than city water. The residents like their water clean and free of chemicals.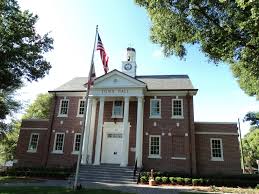 But who is drilling all these water wells?
Well, the new number one choice for Orange City well drilling is Jon's Well and Pump Services Inc.
The owner Jon Morin is well known throughout Florida as an honest and knowledgeable worker who provides great service. That same man has finally opened his own well company and Orange City has responded by sending the company as much business as he can handle.
Jon's Well and Pump Services Inc. offers 24 hour emergency work and services five different counties in North/Central Florida. The company specializes in well drilling but also offers well pump repair and water treatment services for the home.
If your budget is small, the company will work with you and do everything possible to help you get your well or pump repairs. It is our goal to bring fresh, clean water to all residents in Florida!
If you are in need of an Orange City well drilling company, call Jon's Well and Pump today!
See More Service Areas
Return Home
Check out Orlando Well Drilling.