Are You Searching For The Best New Smyrna Beach Well Drilling Company?
New Smyrna Beach, Florida can be found on the Central Atlantic Coast of the state.  It is of course known for its beautiful sandy, white beach, but the town offers much, much more.
The town is the epitome of a small beach town with old-school charm that brings in visitors by the thousands every year.
Surfing is a huge attraction here along with other water sports.  Being located close to Orlando and St. Augustine makes this setting even more attractive.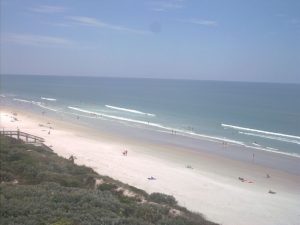 The downtown area is historic and is full of artists, musicians, boutiques, fine dining and nightlife.
And while this is a fantastic tourist attraction, it is also home to several thousand full-time residents. These citizens are a blend of white-collar professionals as well as blue-collar workers.
One thing you will notice as you make your way through town is the large number of homes and businesses with water wells.
Water wells offer many benefits including clean, chemical free water and freedom from paying a monthly water bill.
But who is drilling all these water wells in New Smyrna Beach?
Well, the new number one choice for New Smyrna Beach well drilling is Jon's Well and Pump Services Inc.
The owner Jon Morin is well known throughout Florida as an honest and knowledgeable worker who provides great service.  That same man has finally opened his own well company and New Smyrna Beach has responded by sending the company as much business as he can handle.
Jon's Well and Pump Services Inc. offers 24 hour emergency work and services five different counties in North/Central Florida.  The company specializes in well drilling but also offers well pump repair and water treatment services for the home.
If your budget is small, the company will work with you and do everything possible to help you get your well or pump repairs.  It is our goal to bring fresh, clean water to all residents in Florida!
If you are in need of a New Smyrna Beach well drilling company, call Jon's Well and Pump today!
Return Home
See More Service Areas
Go to Ocoee Well Drilling.