Do you need a Flagler County Well Drilling and Pump Repair Company that you can trust?
Flagler County, Florida is truly one of the most beautiful places in the U.S.
Founded in 1917, it sports one of the most spectacular sections of beaches you will find.
The county features 18 miles of white sandy coastlines on the Atlantic without the inevitable overcrowding of so many other beaches.
There are a myriad of options including fishing, boating, surfing and much more.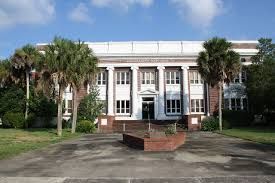 The Intracostal Waterway is also an amazingly attractive opportunity for recreation lovers.
There are five cities within the Flagler County limits and all are spectacular. They include: Beverly Beach, Bunnell, Flagler Beach, Marineland, and Palm Coast.
These towns tend to combine a taste of "Old Florida" along with the perks of the "New" Florida.
It is just a paradise for people who love to be outside year-round.
Folks who live in Flagler County are a mixture of blue-collar and white-collar people, but as a whole, the citizens tend to be more health-conscious than other areas.
One area that manta is evident is the proliferation of water wells in Flagler County.
City water can often contain chemicals or other potential dangerous substances while well water comes straight from the Florida aquifer.
Therefore, many citizens choose to have a water well dug on their property.
But who is drilling all these wells?
Well, one of the most popular choices is Jon's Well and Pump Services Inc.
Jon's is a well drilling and pump repair company that also specializes in water treatment systems and irrigation work.
The owner Jon Morin has been drilling wells in Flagler County for twenty years and is well known throughout the area as a hardworking and honest man.
Jon started his own well company in 2019 and immediately became a mainstay in Flagler county and beyond.
This company offers 24 hour emergency service so you will never be without water despite the time of day.
If you are in need of a dependable Flagler County well drilling and pump repair company, then call Jon's Well and Pump Services Inc. today or visit https://jonswellandpumpservicesinc.com.