Interested In Deltona Florida? Keep Reading:
Are you looking for a great place to vacation? Or maybe, you are looking to relocate to a warmer climate. Well, in either case, you will want to check out Deltona, Florida. This short post will give you an idea of what to expect in this charming town. Let's check it out.
Deltona, Florida is a rapidly growing town of 85, 000 that is well known as a fantastic recreation opportunity for those who want it.
The city sits on the banks of Lake Monroe, which is the one of the largest lakes in the Orlando area. This lake is perfect for animal lovers with a plethora of birds, fish, alligators and other mammals seemingly everywhere.
One of the best things to do here is take an air-boat ride on the lake and even the neighboring lakes.
Looking for parks?
Deltona is full of parks, including Campbell and Vann which include amenities such as boardwalks, volleyball courts, tennis courts, playgrounds, picnic areas and much more.
The town is located halfway between The World's Most Famous Beach and Orlando which is The World's Most Famous Tourist Destination.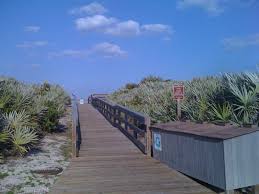 The town is mostly residential which accounts for the fact that it is a true "bedroom community". This means that many residents work outside the city limits.
For those that like the arts, Deltona is blessed to have the Deltona Arts Center. Here, you can check out local authors, musicians, and many other types of performers. The Center features rotating art exhibits that showcase local artistic talent. It is a wonderful place to hang with similar minded people.
Interested in the military?
The Veterans Memorial Museum is a solemn place to pay homage to current and past heroes from our military. Pack a lunch for the attached picnic area and enjoy your day.
But this is Florida! What about golf? Well, welcome to the "Dessert"!
The "Deltona Dessert" is the common name for the Deltona Club golf course. So named as there are exactly zero water hazards but hundreds of sand traps (or so it seems!).
Although challenging, this course is loads of fun, even for the common hacker.
For those more environmentally inclined, Deltona showcases the Lyonia Environmental Center. Here both adults and youth are educated on the fragile ecosystems in Florida. Plenty of hands-on fun here plus there is an attached amphitheater that holds 1000.
For those here in April, you won't want to miss the Deltona Spring Fest. This is a popular community-based festival with plenty of great food, music and vendors. People come from neighboring communities by the thousands to attend.
For those families with sports-minded children, Deltona features the Dewey O Boster Sports Complex. The complex features a plethora of soccer and football fields, hiking trails, picnic areas, playgrounds and much more.
Another big draw for visitors is the Annual Spooktacular Halloween Event. It is a scaretastic time which a haunted house, haunted pirate ship, and haunted hayride. This is a huge undertaking by members of the community and great fun.
Higher education is prevalent here with many options close-by. Theses include Stetson University, Seminole State College, Daytona State College, Rollins College, UCF, and Full Sail University.
And how could we end a post without mentioning the beaches. Daytona Beach is close of course, but other white sand beaches are also nearby including Ormond, New Smyrna, and Flagler Beach. These beaches also have very cool towns that you will want to explore.
Deltona Florida truly has everything you will need in a vacation or permanent home. Check it out, you won't be disappointed!
Read our guide to the best restaurants in Apopka!
Check out the best Deltona Well Drilling Company!