Looking For Reasons To Hire A  Trustworthy Well Drilling Company?
Wells not only give homes access to free, clean water, but they can also supply clean water in the event of a power outage. Drinking well water can also be far healthier than drinking tap water.
Self-drilling a well, however, can be very difficult. It might be more advantageous, practical, and cost-effective to hire an experienced well drilling company to drill your next well.
We've outlined the eleven most important reasons why hiring a professional well drilling company is the better option in order for providing cool, clean water to your family.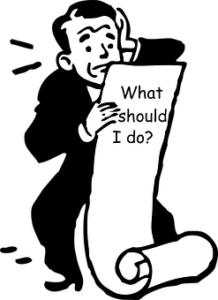 Expertise: Qualified well drilling companies possess the knowledge and experience necessary to guarantee a safe and efficient drilling process. They have received training in seeing and resolving potential issues before they escalate. Before deciding which business to hire, you can read online reviews to make a more informed decision.
Convenience: If you're like most Americans, you work more than 40 hours per week. When you account for time at work, your commute, and your daily activities, you might only have a few hours to relax at home. And it is extremely possible that you will need to invest more time or energy in other home remodeling projects. As a result, hiring an expert to perform well drilling services may be the most sensible choice for conscientious homeowners.
Equipment: Specialized equipment and tools required for drilling a well are available to professional well drilling businesses. Drilling equipment, pumps, and water treatment systems are a few examples of this.
Danger: Well drilling could be dangerous. This is especially true if you live in a place where sinkholes are frequent. Therefore, hiring a specialist before starting your drilling activity may be useful.
Since a well drilling specialist is aware of the risks involved in the technique, they can keep both himself and others safe while performing it. It can be challenging to keep animals and young children safe when drilling.
Efficiency: Skilled well drilling companies are capable of doing the job swiftly. They are equipped and knowledgeable enough to finish the task quickly.
Early Well Use: If you hire an expert to drill and assist you with the building, you may be able to use a finished well quickly. It can take weeks or months if you attempt to do it yourself.
This is because you'll need to examine your yard, decide where to drill, actually drill, and then build the well. That takes a lot of time, and without professional guidance, it might not be worthwhile.
Expense: While hiring a professional well drilling business may first seem more expensive, the cost of doing it yourself could soon rise if you need to buy specialist equipment or run into issues while drilling.
Permitting: Prior to drilling a well, you might need to obtain a permit depending on where you live. Professional well drilling firms are knowledgeable about the permitting procedure and can assist in making sure you have all the required paperwork.
Maintenance: To keep your well operating correctly, professional well drilling companies can also offer maintenance and repair services.
Warranty: Many expert well drilling businesses provide guarantees on their work, which can offer assurance and protection in the event of any problems.
Quality: Expert well drilling firms take pleasure in their job and work hard to produce outcomes of the highest caliber. You can feel certain that your well will be drilled appropriately and will serve as a dependable source of water for years to come by hiring a professional.
If you are considering drilling your own well, we advise saving time and resources and allowing a professional well drilling company to handle the work.
If you decide to hire a well drilling company, Jon's Well and Pump Services Inc. is an experienced, knowledgeable well drilling company located in Deltona, Florida.  Call them for a quote at 386-801-5334 or contact them.