Do You Need An Orange County Well Drilling Company?
Orange County, Florida is the most populated county in the region and includes the "Tourist Capital Of The World", Orlando.
In addition, there are twelve more incorporated cities in the county.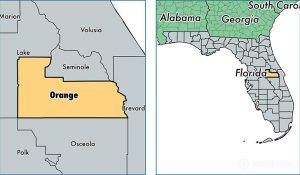 You will find Orange County in the center of The Sunshine State, halfway between Jacksonville and Miami.
It is really just a perfect location with so many attractions just a short drive away. Daytona Beach and the Atlantic Ocean are just a few miles East, while Tampa Bay and the Gulf Of Mexico are in close proximity in the other direction.
So what does the county offer?
For starters, it is home to the second largest university in the nation, Central Florida University.
The airport is world-class and international. The second largest convention center in the U.S. can also be found here.
Amusements parks? Orange County has the best variety in the world with Disney leading the way.
If you enjoy professional sports, this is the place for you! The Orlando Magic lead the way with one of the finest sports venues anywhere, the Amway Center. There are actually two professional soccer teams, Orlando Pride, and Orlando City Soccer.
Other perks of living in this county include plenty of recreation opportunities, culture, arts, nightlife and great food.
Economic opportunity is fantastic here which explains the population explosion.
Jon's Well and Pump Services Inc. is proud to serve the area as a premier well drilling and well pump repair company.
We service all cities in Orange County and have established a customer base throughout the extensive area involved.
Jon's offers deep and shallow well drilling, well pump repair or replacement, water treatment sales and installation, and irrigation services. If you have a water problem, Jon's Well and Pump Services Inc. can fix it for you!
If you live in this beautiful county and need a well or water related services, please don't hesitate to call the number one Orange County well drilling company available, Jon's Well and Pump.