Jons Well and Pump Services Inc.
Well Drilling & Pump Repair!
The Deltona Well Drilling & Pump Repair Company You Can Trust!
Are you searching for a Deltona well drilling and pump service? Read on!
Jon Morin is an Eagle Scout who was born and raised in Florida. He has 4 beautiful children and a wonderful wife, Ursula.
Two of his sons, are Eagle Scouts also. Jon and his family are active scuba divers and love the outdoors. This close-knit group is active with the Boy Scouts of America and support their local Troop 231 of Deltona.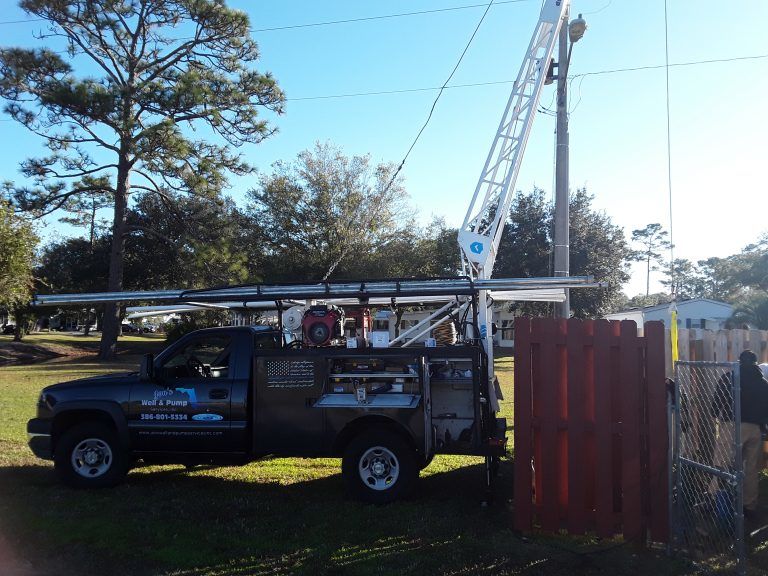 Jon has been in the Well Drilling Business for over 20 years. He has been drilling wells in the Central Florida area, and servicing wells all over the tri-county for many years, he has become very well known for his expertise. He is knowledgeable and skilled in the well drilling business and has a wonderful personality when it comes to handling critical issues. Jon is a dedicated man and works very hard on customer satisfaction as well as showing his customers about excellence in the field.
Jon and Ursula met when they were (Ursula 21, and Jon 19) co-workers at Rose Auto in 1993. They started out as friends and their relationship grew from there. They were engaged in 1995 and married in 2000 before son Jonathan was born.
Ursula had two children from a previous marriage that Jon has raised from a very young age, who look to him as their father. In 2003, Jon and Ursula had another son, who has completed the family unit. They all reside in Volusia County and see each regularly at holidays and throughout the year for gatherings.
As the Morin's believe family is the most important thing, they encourage everyone to do things as a unit regularly. They also have expanded their family to include several friends who were welcomed with open arms.
The Morin family is proud to be the owners of Jon's Well and Pump Services Inc. We are the number one Deltona well drilling company.
Contact us today to discover why the Morin name is held in high regard throughout Volusia County.
Contact Us
Please use the form below to contact us online. For a faster response time, please call us at: (386) 801-5334!
Contact Us
Please use the form above to contact us online. If you need
immediate assistance, feel free to call us at (386) 801-5334

LOCALLY OWNED AND OPERATED
20 Years Experience!

WE STRIVE FOR YOUR SATISFACTION
The Most Trusted Name In Eastern Florida!

WATER SERVICES EXPERTS!
Check Out Our Services!