Are You Looking For The Best DeBary Well Drilling and Pump Repair Company?
DeBary Florida is basically a throwback to "Old Florida".
It is a beautiful small town and its residents are warm and friendly. The town is perfect for nature lovers as it is located on the northern shore of the spectacular St. Johns River. There park system here is extensive and sports thousands of oak trees.
DeBary also features a modestly famous bird sanctuary.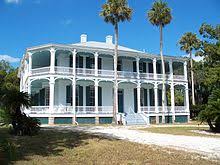 Located between Sanford, Daytona Beach, and Orlando, the city manages to hold onto its small-town charm with a population of less than 20,000 and a total area of 25 square miles.
The residents here include a diverse spectrum. However, the one common thread seems to be environmentally friendly lifestyle. This may be the reason so many people here invest in wells rather than depend on city water.
But who drills all these water wells?
Well, the answer is Jon's Well and Pump Services.
Well, the new number one choice for Debary well drilling and well pump repair is Jon's Well and Pump Services Inc.
The owner Jon Morin is well known throughout Florida as an honest and knowledgeable worker who provides great service. That same man has finally opened his own well company and DeBary has responded by sending the company as much business as he can handle.
Jon's Well and Pump Services Inc. offers 24 hour emergency work and services five different counties in North/Central Florida. The company specializes in well drilling but also offers well pump repair and water treatment services for the home or business.
If your budget is small, the company also offers financing to help you create low payments. This allows you to begin enjoying clean, cool, drinking water immediately rather than wait until your well is paid for.
If you are in need of an DeBary well drilling or pump repair, call Jon's Well and Pump today!
Return Home
See More Service Areas
When you need a fantastic DeBary well drilling company, call 386-801-5334. With our great customer service and excellent reputation, you can rest easy knowing we will take care of you!
Go to Deland Well Drilling.