Are You Searching For The Best Ocoee Well Drilling Company?
Ocoee, Florida is a mid –sized city located in Orange County.
The community leans more toward wealthy as it has become a haven for professionals looking to live the suburban life from Orlando.
Being so close to Orlando has many benefits however as the Disney Parks, other theme parks, professional sports, great restaurants, music, and nightlife are just a stone's throw away.
An yet, Ocoee still can give visitors a taste of small-town life with a vibrant art community, an eclectic mix of people and friendly people ready to strike up a conversation.
Located in the perfect spot, Ocoee is only a short drive from white sandy beaches, and a host of other amazing towns such as Tampa, Gainesville, Ft. Lauderdale, and St. Augustine to name a few.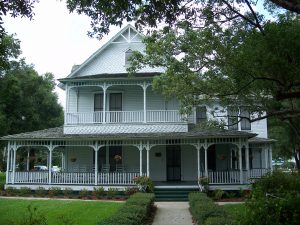 It is a nice place to visit but a better place to live!.  Home to close to 45,000 full-time residents, people here are happy to call Ocoee home.
One of the things that is immediately noticeable in the town is the sheer number of water wells.  City water is an afterthought here as well water is the preferred choice.
But who is drilling all these water wells in New Smyrna Beach?
Well, the new number one choice for Ocoee well drilling is Jon's Well and Pump Services Inc.
The owner Jon Morin is well known throughout Florida as an honest and knowledgeable worker who provides great service.  That same man has finally opened his own well company and Ocoee has responded by sending the company as much business as he can handle.
Jon's Well and Pump Services Inc. offers 24 hour emergency work and services five different counties in North/Central Florida.  The company specializes in well drilling but also offers well pump repair and water treatment services for the home.
If your budget is small, the company will work with you and do everything possible to help you get your well or pump repairs.  It is our goal to bring fresh, clean water to all residents in Florida!
If you are in need of a Ocoee well drilling company, call Jon's Well and Pump today!
See More Service Areas
Return Home
Check Out Orange City Well Drilling