Are You Searching For An Orlando Well Drilling Company?
Are you in need of Orlando Well Drilling?
Orlando Florida is not only one of the best places to visit, it is also a great place to live! Most people immediately think of Disney when it comes to Orlando, but there is much, much more here.
There are other famous parks here including Universal and Sea World.  There are also plenty of fantastic water parks with something for all ages.
But there is also several professionals' sports including the Orlando Magic of the NBA, some of the best nightlife in the world, and a ton of great restaurants.
If you get bored somehow, you can always take a short drive to the East Coast and spend the day surfing or laying out on a white, sandy beach! But this is more than a tourist attraction. This is also rapidly becoming one of the best places to live in the U.S. and features a diverse and friendly citizenship. If you are one of those who live in the city, chances are high that you are currently on city water.
This means you are subjecting your family and yourself to water that has been chlorinated and may contain other chemicals.  Municipal water has become a scary proposition the last few years with the Flint, Michigan scare.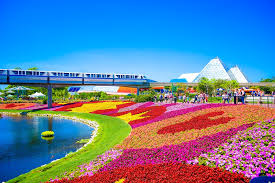 Fortunately, many Orlando residents are beginning to invest in water wells. But where are these wells coming from? Well, many are being drilled by a new player on the scene, Jon's Well and Pump Services Inc.
Jon's is a locally owned well drilling company that is owned by Jon Morin, a well-known name in water well work throughout the state of Florida
Jon has been working in the well business for nearly 20 years and recently has branched out on his own. And success has come quickly! Jon's is currently working in 5 Florida counties and performing a variety of services.
Water well drilling, well pump repair, water treatment systems, and irrigation work are some of those services. Jon's is proud of its customer service and great reputation.  Check out our reviews on Google and Facebook to find the hundreds of satisfied customers!
Jon's offers 24-hour emergency service and all of the work is guaranteed.
If you live in the Orlando area and need a new well, repairs to an existing well or other services, please give us a call or contact us here!
See More Service Areas
Go to Ormond Beach Well Drilling.