Eatonville Well Drilling
Eatonville, Florida is a historic town in Orange County, just a few miles north of Orlando.
The town is famous for being the first incorporated all-black city in the nation and the home of Zora Neale Hurston.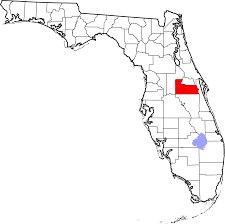 Hurston is well known for her novel, Their Eyes Were Watching God, and is quite famous as a Harlem renaissance writer.  She featured the city in many of her stories.
The town is still thriving after so many years and has become a cultural gem in the state.
Being a small town is nice, but the proximity to the bustling city of Orlando makes it an ideal place to live.
Just a few miles away are the most famous theme parks in the world including Disney. There are also world-class water parks.
If you enjoy plenty of eating options, a short drive will have you in anything from a  five-star restaurant to a small, local themed eatery.
Also, the entertainment options are endless, and the nightlife is amazing.
Jon's Well and Pump Services Inc. is proud to service the amazing community of Eatonville.
The owner Jon Morin is well known throughout Florida as an honest and knowledgeable worker who provides great service.
That same man has finally opened his own well company and Eatonville has responded by sending the company as much business as he can handle.
Jon's Well and Pump Services Inc. offers 24-hour emergency work and takes care of four different counties in North/Central Florida.
The company specializes in well drilling but also offers well pump repair and water treatment services for the home.
This is the well drilling company you have been searching for!
If you live in the Eatonville area and are in need of a well drilling company that you can trust, give Jon's Well and Pump Services a call today at 385-801-5334.
Or you can contact us here!
See More Service Areas
Jon's Well and Pump Services Inc is truly the Eatonville Well Drilling Business you have been looking for!
Go to Edgewood Well Drilling