Oakland Well Drilling
Are you searching for an Oakland Well Drilling Company that will treat you right?
Wait a minute…
Are we talking about Oakland?  The city in California and former home of the Raiders?
Nope.
In case you didn't know, there is also an Oakland, Florida.
Oakland is a tiny town located in Orange County.  Situated between John's Lake and Lake Apopka, the city has a history rooted in agriculture and railroads.
It is a nature lovers paradise, with plenty of outdoor activities including hiking, fishing, swimming, kayaking and much more.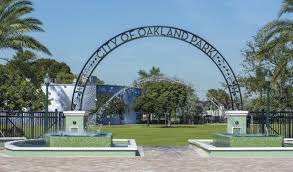 The most notable aspect about Oakland is the effort to restore and preserve a large area bordering Lake Apopka.  The city actually owns the 130 acres and has made it a must-visit for visitors and residents alike.
One of the great things about living in Oakland is the close proximity to so many cool things.
Orlando is just a short drive away with its amusement parks, fine dining, arts, professional sports and much more.
Of course, the sandy beaches of the East Coast are also only a hop, skip and a jump away.
Other great places nearby include Jacksonville, St. Augustine, Tampa and Fort Lauderdale.
Jon's Well and Pump Services Inc is proud to be a well drilling company in Oakland, Florida.
Jon's is a 24 hour emergency service water well company that has emerged as one of the top new companies in Central Florida.
Check out their Google and Facebook reviews and all the happy customers.
Jon's Well and Pump specialize in well drilling, both shallow and deep, well pump repair, water treatment systems and more.
If you live in the Oakland area and need any type of water well services, give Jon's Well and Pump Services Inc. a call today.
Or visit their website here and learn more.
Jon's Well and Pump Services is the Oakland Well Drilling company that you have been looking for.
Go to Pierson Well Drilling
See All Service Areas.
Return Home