Apopka Well Drilling
Apopka is a favorite in Central Florida among outdoor recreation lovers. The area includes an incredible landscape, plenty of natural springs, lakes, and amazing land areas. Those who want to explore nature will have a hard time topping this gem!
Outdoor recreation includes fantastic fishing on Lake Apopka, and it is a hiker's paradise with miles of secluded trails along the north shore. Other activities include camping, canoeing, and cycling on the West Orange Trail.
The town is also known for the Northwest Recreation Complex sporting a large amphitheater, and 28 fields.
The city enjoys a small-town charm and feel but is only a few miles from fine dining, amusement parks and airports. It is an excellent place to live.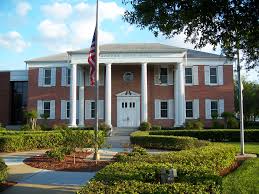 Residents here are very hard-working and practical. One of the things you will see is an environmentally conscious mentality. This explains the large number of water wells that dot the landscape here.
Clean water is a hot topic everywhere and this town is no different. Well water has become the water of choice in the state of Florida.
But who is drilling all these water wells?
Well, the new number one choice for Apopka well drilling is Jon's Well and Pump Services Inc.
The owner Jon Morin is well known throughout Florida as an honest and knowledgeable worker who provides great service. That same man has finally opened his own well company and Apopka has responded by sending the company as much business as he can handle.
Jon's Well and Pump Services Inc. offers 24 hour emergency work and services four different counties in North/Central Florida. The company specializes in well drilling but also offers well pump repair and water treatment services for the home.
If your budget is small, the company also offers financing to help you create low payments. This allows you to begin enjoying clean, cool, drinking water immediately rather than wait until you have the entire sum.
If you are in need of an Apopka well drilling company, call Jon's Well and Pump today!
See more Service Areas
Go to Beverly Beach Well Drilling.
Go Home