Flagler Beach Well Drilling
If you are lucky enough to live in Flagler Beach Florida, then you are aware of all the benefits!
The town offers seemingly endless miles of sandy beaches, quaint but functional shops, dining directly on the water, world-class fishing and nature parks, among a host of other perks.
It is an outdoor lovers paradise. Boating, deep sea fishing, swimming and world-class surfing are just a few of the water-related activities available. The downtown area is eclectic and cool with great restaurants and nightlife that brings in people from miles around.
Excellent public schools are the norm here and there are plenty of cultural advantages also. Libraries and museums along with historical buildings contribute to the excellent reputation of the town,
In reality, Flagler Beach is known as a "beach town" with sparkling water and soft sand. But there is so much more here. It is truly a great place to live!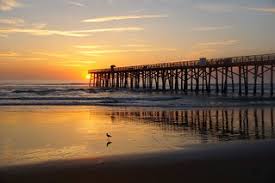 Like all cities on the Atlantic Ocean, there are plenty of small businesses that serve the local community. One such small business is Jon's Well and Pump Services Inc.
Jon's has dug many wells here and responded to more than a few emergency calls for residents who have run out of water.
The owner of the company, Jon Morin is well known throughout Florida as an honest and knowledgeable worker who provides great service. That same man has finally opened his own well company and Flagler has responded by sending the company as much business as he can handle.
Jon's Well and Pump Services Inc. offers 24 hour emergency work and travels to five different counties in North/Central Florida. The company specializes in well drilling but also offers well pump repair and water treatment services for the home.
If your budget is small, the company, the company will work with you to find a way to get the job done. Our goal is to give all Florida residents access to clean, cool water from the Florida aquifer.
If you are in need of an Flagler Beach well drilling company, call Jon's Well and Pump today!
Return Home
See More Service Areas
Go to Lake Mary Well Drilling.