Bunnell Well Drilling and Pump Repair
Bunnell Florida is a tiny town that is rich in history and intrigue.  One of the oldest towns in the state, this hidden geml was Incorporated in 1913.  It is also the county seat of Flagler County.
The town is beautiful and a nature lovers paradise.  There are a host of parks for families to enjoy along with wildlife and hiking trails.
Recreation areas abound with fishing and water sports being at the forefront on fun things to do.
Folks here tend to be more blue-collar and set in their ways.  One of the mainstays in this tight-knit community is the abundance of water wells.  So a Bunnell well drilling company that is proficient and honest is in great need.
Enter Jon's Well and Pump Services Inc.  Although a new company, we have been drilling wells in Central Florida for nearly twenty years and have a spotless reputation.  Our company is rapidly racking up great reviews on Facebook and Google.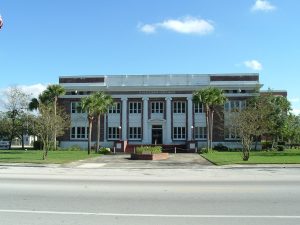 Our services include well drilling, well pump repair and sales, and water treatment systems.  We take care of everything!  From the permit to the installation, Jon's will keep your life stress free!
The owner Jon Morin is well known throughout Florida as an honest and knowledgeable worker who provides great service.  That same man has finally opened his own well company and Bunnell has responded by sending the company as much business as he can handle.
Jon's Well and Pump Services Inc. offers 24 hour emergency work and services four different counties in North/Central Florida.
If your budget is small, the company will work with you to find a solution.  This allows you to begin enjoying clean, cool, drinking water immediately rather than wait until you have the entire sum.
If you are in need of an Bunnell well drilling company, call Jon's Well and Pump Services Inc. today at 386-801-5334!
See More Service Areas
Go to Casselberry Well Drilling
Return Home