Looking For The Best Restaurants In DeLand?
Keep Reading!
If you are thinking about a day or weekend trip to experience a Florida small-town treasure, DeLand should be at the top of your list.
The town was recognized in 2017 as America's MainStreet, a huge honor and a tribute to the historic downtown. Take a leisurely walk and marvel at  how the the streets are adorned with majestic trees with beautiful houses in the background.  DeLand also has special events year round that focus on arts, lifestyle, hospitality, and culture and draw thousands of visitors.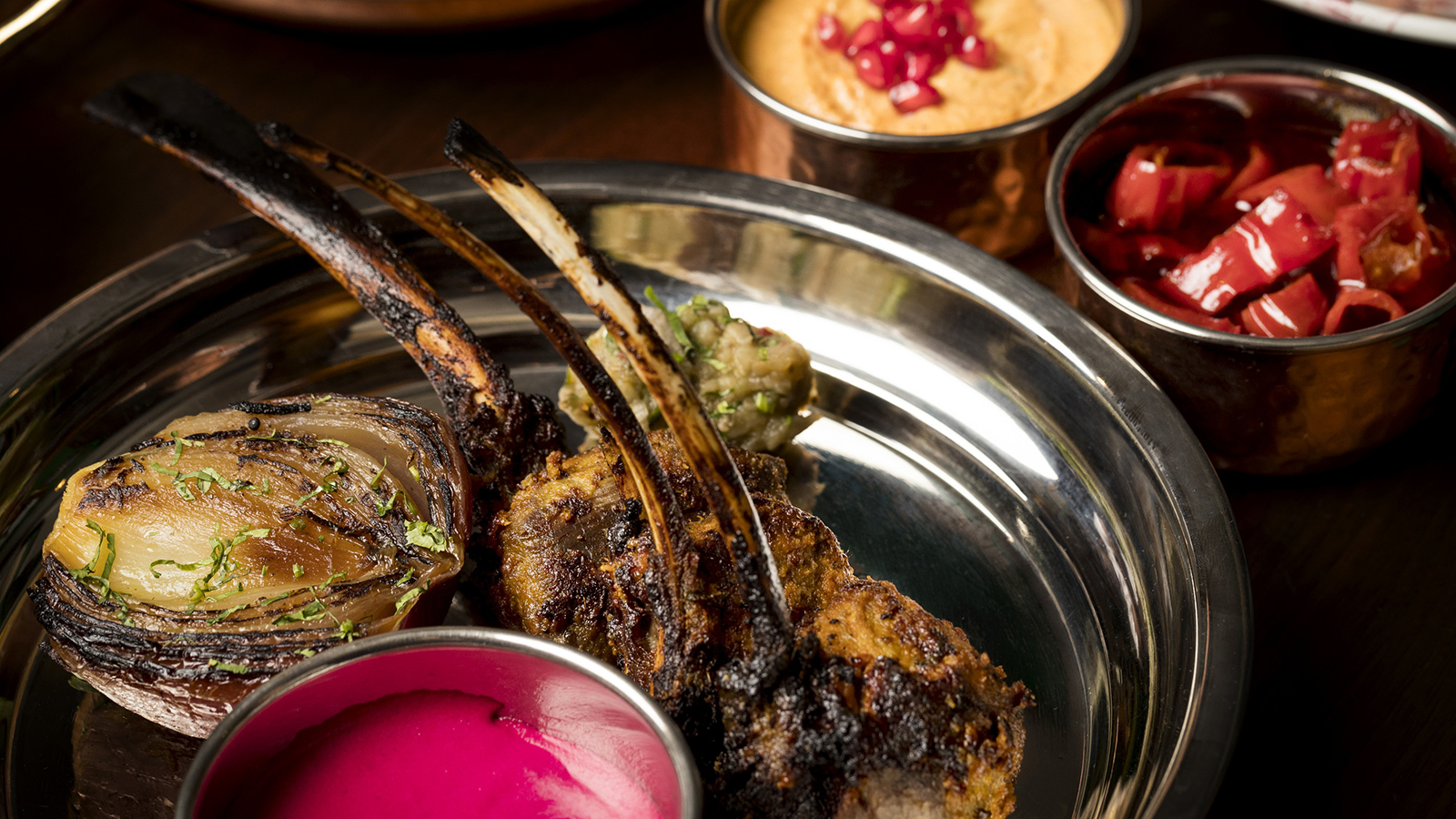 Nature abound with natural springs and outdoor activities.  Simply put, you will never run out of things to do in this small community.
So where should you go to eat on your trip to DeLand?
Let's take at look at the five best restaurants in DeLand in no particular order:
---
Half Wall Beer House
One of the coolest places that also has an amazing selection of beer (76 craft beers) is the Half Wall Beer House.  But despite the name, there is plenty more to love about this place.  This eatery actually has 3 locations that all are extremely popular.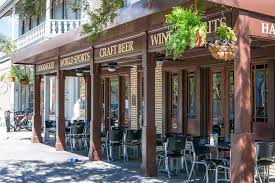 The food here is in a word…fantastic.
We don't usually get too excited about "bar food", but this is different than most.
A few personal favorites include: sloppy joe sandwich, any of the burgers, fish and chips, french dip, and onion rings.
There are televisions everywhere so for a sports enthusiast, this may be as close to heaven as it gets.
---
Emmy's Time Out Tavern
If you haven't yet had the pleasure of sampling German Food, you are in luck.  Emmy's Time Out Tavern is a popular local spot that includes a restaurant with bar that offers a friendly, laid-back atmosphere.
The owner is not surprisingly named…Emmy, and you may actually get the pleasure of meeting her when you are there.
The specialty here is prime rib and it will likely be the best you ever tasted.  Another is Pork Schnitzel with brown mushroom onion gravy.  And you may want to begin your meal with Kartoffelpuffer, which is a German pancake that is served with sour cream or applesauce.
There are no reservations here, but the bar is a great place to wait.  The service is top-notch also.
---
Bake Chop
If you need something a little more chic, then you will want to head over to Bake Chop.
This trendy establishment is known for its fresh ingredients from local vendors and farms. All meat is free range with no antibiotics or hormones added.  They tend to add twists to some of your favorite dishes that are amazing.  And their desserts?  Don't get me started.
Personal favorites include spicy collards, watermelon/feta salad, meatballs, and sweet potato fries.  And make sure you try the Taylor Trash (tastes much better than it sounds).
---
Cress
Cress is located in a perfect spot, the historic downtown area.  It is locally owned and has been around for nearly 15 years.
This is an upscale restaurant that has won many awards over the years, so you can expect to pay a little more than previous sites on this list.
You will want to try the Marcona Almond Encrusted Flounder (if you like fish) as it is exquisite.
You can never go wrong with the catch of the day fish sandwich or the mixed seafood risotto.  And the desserts are fabulous.
Expect to be treated like you should in this fine dining establishment and enjoy the experience.
---
Santorini Greek Cuisine
This DeLand restaurant has become so popular that it recently had to move to a larger location.
One of the highest customer rated establishments in Central Florida, Santorini Greek Cuisine is a very popular place.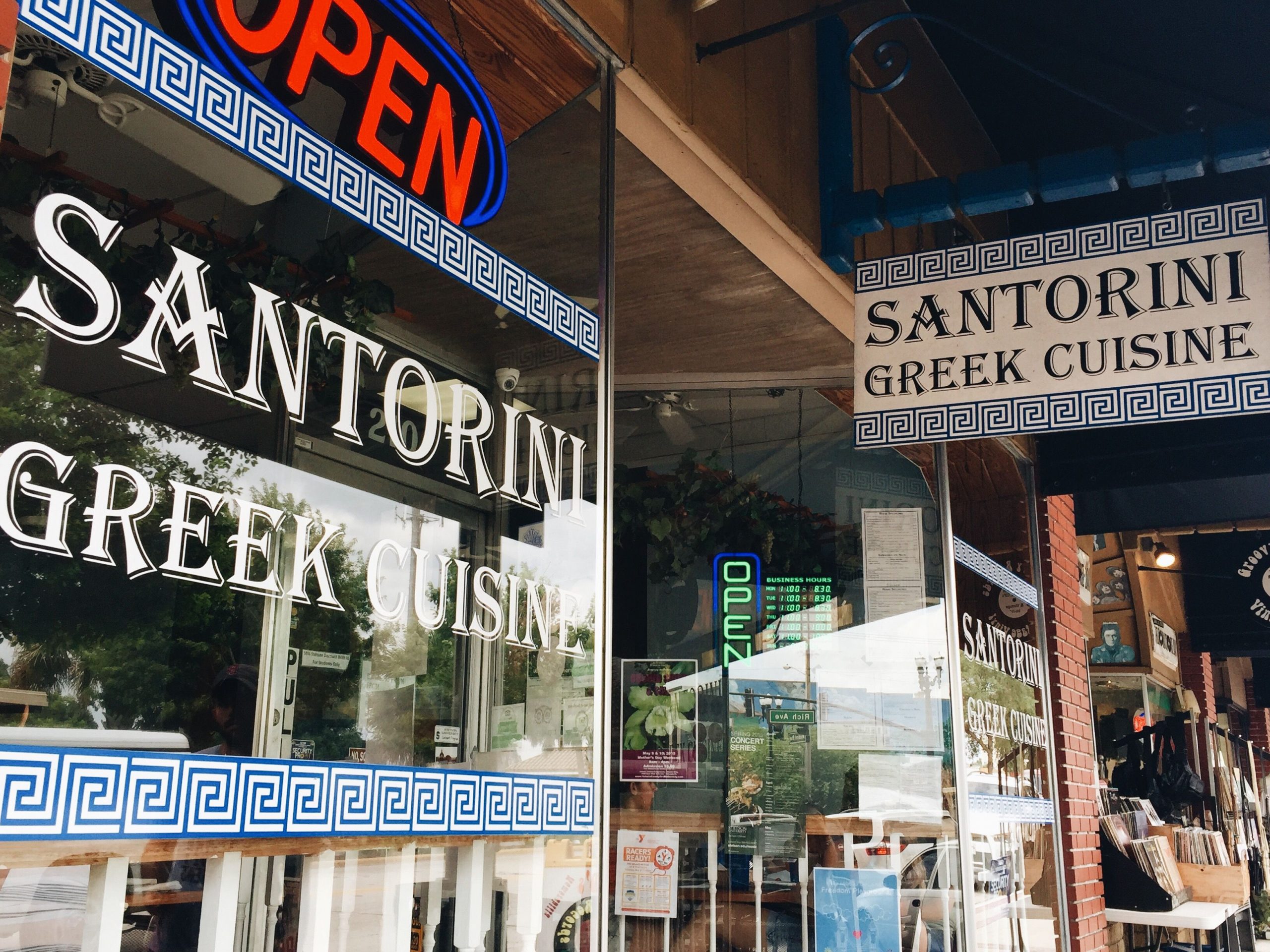 Do you enjoy salad?  If so, the first thing you should do is order the Greek Salad.  Oh man.
You can't go wrong ordering the gyro, chicken and fish dinners either.
What is amazing about this place is the reasonable prices for such great Greek food.
Give this one a try as soon as possible.
---
Deland's Best Restaurants – The Final Word
And there you have it, the five best restaurants in DeLand (at least in our opinion).  Keep this page handy and visit them all.
You will be glad you did!
Find the best DeLand Well Drilling Company.
Check out the top 5 restaurants in Apopka, Florida.
Go Home.