Sanford Well Drilling
Sanford, Florida is a wonderful town located between the touristy Orlando and the white, sandy beaches of Daytona Beach.
Sanford is expanding rapidly due to its great reputation and its proximity to nearby attractions.  In addition, it offers many opportunities for nightlife, recreation, fine-dining, and outdoors activities among many others.
The town is home to the Auto Train which has become a huge tourist attraction.
Sanford boarders on the famous St. Johns River and on the south shore of Lake Monroe.  The city is charming, features 19th century buildings, antique shops, and collectible shops.
The arts aren't neglected as the Wayne Densch Performing Arts Center is the newest facility in the state for performing arts and is a showpiece.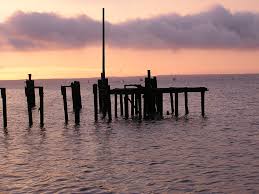 The residents here rely heavily on water wells as they save money in the long run and the water is guaranteed to be clean and pure.
But who is drilling all these wells in Sanford?
Jon's Well and Pump Services Inc. is the busiest well company in the town!
The owner Jon Morin is well known throughout Florida as an honest and knowledgeable worker who provides great service.  That same man has finally opened his own well company and Sanford has responded by sending the company as much business as he can handle.
Jon's Well and Pump Services Inc. offers 24 hour emergency work and services four different counties in North/Central Florida.  The company specializes in well drilling but also offers well pump repair and water treatment services for the home.
If your budget is small, the company also offers financing to help you create low payments.  This allows you to begin enjoying clean, cool, drinking water immediately rather than wait until you have the entire sum.
If you are in need of a Sanford well drilling company, call Jon's Well and Pump today!
Return Home
See More Service Areas
Check out Windemere Well Drilling.