Do you need a reputable Christmas Well Drilling Company?
Christmas, Florida is a tiny yet well-known community in Orange County.
You can find it on State Road 50.  It is a short drive from Orlando and only 15 miles from Kennedy Space Center.
The entire town buys into the Christmas theme as holiday banners hang from each telephone pole and other locations.
Of course, there is a huge decorated tree in the middle of town that serves as a defining image for visitors and residents alike.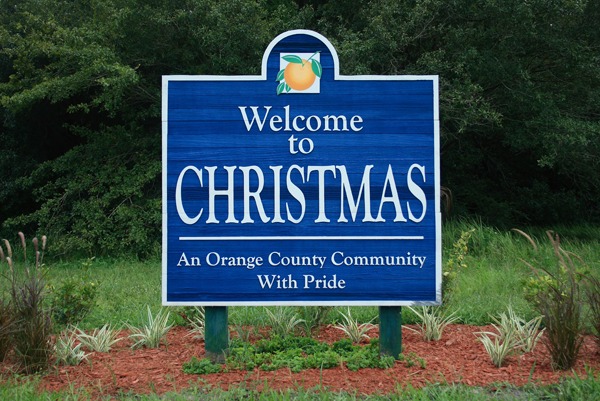 Amazingly, there is also a Christmas museum.  However, it is open only at special events.
There are not many full-time residents here.  The last census reported less than 2000 people.
But these folks are great people. This is an extremely friendly town where everyone knows each other and still wave in passing.
Jon's Well and Pump Services Inc. is proud to serve the people of Christmas, Florida.
Jon's Well and Pump offers deep or shallow well drilling, well pump repair or sales, water treatment systems and irrigation work.
This company, although new, has already amassed tons of positive reviews from happy customers throughout Central Florida.
The owner is Jon Morin, who spent years working and building a name for himself in the water well business.  Finally, in 2019, he launched his own well business and it has exploded!
Jon is known for his honesty and great work ethic.  He will never sell a customer a service or product unless it is needed!
Jon's Well and Pump Services is open 24 hours a day, 365 days a year.
What more could you ask for?
If you are in need of water well drilling, water treatment systems or are having well pump problems, you will want to call Jon's today!
Jon's Well and Pump Services Inc. is the Christmas well drilling authority!
Return Home
See More Service Areas
Go to Oakland Well Drilling