Water Well Drilling Cost
 So you are ready to take the plunge (no pun intended) and pay for a water well on your property.
You want clean, lead and chemical free drinking water for your family and in the process get rid of that ridiculous monthly water bill.
But can you afford it?
In this post, we will discuss water well drilling cost and the factors that influence it.
Let's start with a general number:  Average cost of a water well in Florida will range from $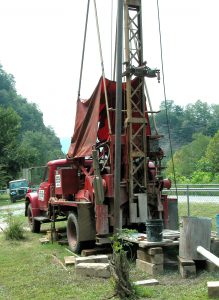 es preparing a casing and well cap. This will run on average $15-$30 a foot.  The price can rise dramatically if drilling through a difficult material such as solid rock.
The entire well system includes a well pump that brings up the water, electrical wiring, a control panel, and a storage tank with piping to transport the water to the home.
This water system can cost anywhere from $200 to a whopping $8000 dependent upon the distance from the well to the home and the size of the well pump needed.
What About Well Pump Replacement?
If you are in the market for a new water well pump as a stand alone purchase, be prepared to spend anywhere from $100 to $1200.  The cost of installation will vary dependent on the depth of the well.
Shallow well pumps will average around $800-$1000 to install while deep well pump are a little higher.
You should plan on choosing a new pump that completely meets your water usage needs.
While a new well can seem expensive on the front end, imagine the savings when you no longer have a monthly water bill.  And really, how much is your health and the health of your family worth.
Jon's Well and Pump Services can answer all your questions about the cost of water wells.  Give us a call at 386-801-5334 and discover the joys of becoming a well owner.
Don't let water well drilling cost scare you away!