Ponce Inlet Florida is absolutely one of my favorite spots in the state.
The town is a well-kept secret just south of Daytona Beach.  Around 5000 people call this gem a permanent home.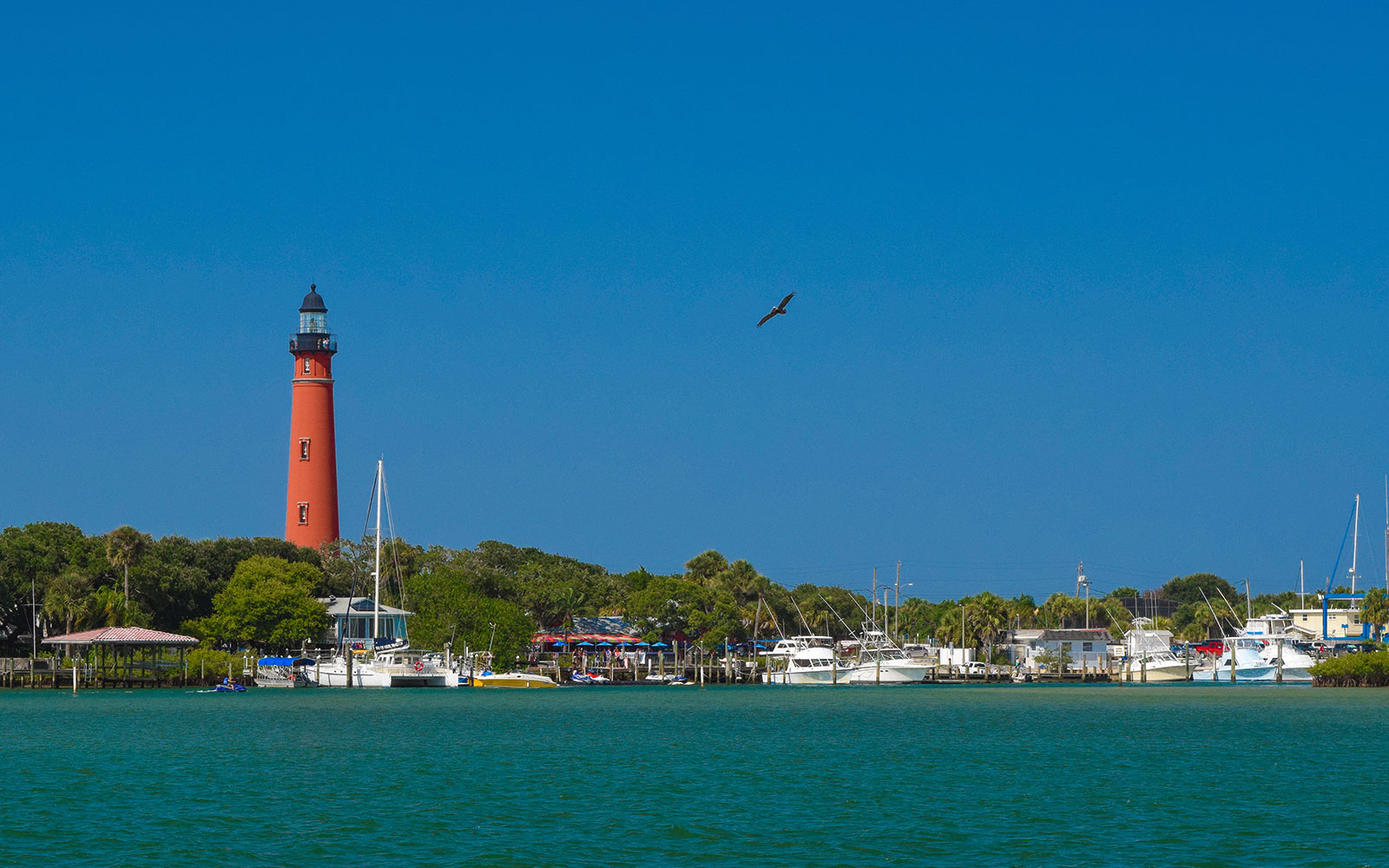 As a surfer, it is a fantastic place to ride some waves.  The beach area is uncrowded and clutter free making it a quiet and peaceful place to interact with nature.
Ponce Inlet is best known however for being home to the tallest lighthouse in the state.  Tourists flock to the lighthouse anxious to walk the narrow steps to the top.  The enthusiasm is often short-lived however as many folks underestimate how difficult the walk is!
But once at the top, the view is in a word, spectacular.  This trip should be on everyone's bucket list.
There is also an amazing marine science center that sports a boardwalk, observation tower, interactive exhibits, and nature trails.
There are several waterfront restaurants here that feature fresh seafood, great ambiance and seats right on the water.
The permanent residents here are proud of their close-knit-community and demonstrate that by keeping Ponce Inlet quite possibly the cleanest town in America.
The homes are attractive with many trees in the yards.  It is just a nature lovers paradise.
Many of these homes have water wells that dramatically cut water bills and provide drinking water safe from chemicals and other irritants.
But who is drilling all these water wells?
Lately, it has been Jon's Well and Pump Services Inc.
Jon's is a new company that has exploded onto the well drilling scene in Volusia County.
The owner Jon Morin is a well-known commodity in Florida as a well-drilling expert and one of the most honest men around.
Jon has started his own company after nearly 20 years of working for another company and has grown much faster than anyone could have imagined.
Feel free to check out the online reviews for Jon's Well and Pump Services and you will get firsthand knowledge from happy customers.
Jon's provides well drilling, well pump repair, irrigation services, and water treatment systems.
If you have any well drilling needs, please call Jon's Well and Pump Services Inc. today!  You will not be disappointed!
This company is your Ponce Inlet well drilling specialist.
Return Home
See More Service Areas
You may want to check out Holly Hill Well Drilling!