Palm Coast Well Drilling
Palm Coast Florida is a tropical paradise which was incorporated in 1999.
It is located in a dream spot, right on top of 70 miles of freshwater and saltwater canals and the Intracoastal Waterway.
Oh, and it is only a few minutes from the most amazing beaches in the world!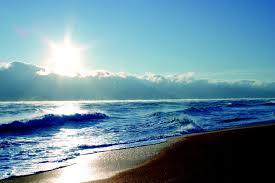 This is an environmentally friendly town that also offers a vibrant lifestyle. Here you can find 125 miles of biking and hiking trails, 12 lovely parks, some of the best fishing in the world and world-class golf and tennis.
The streets here are lined with historic oak trees, impressive pine trees and plenty of other vegetation.
Nature is huge here with the many trails and parks. Bird-watching is an extremely popular attraction here also. Wildlife including dolphins and a wide variety of seabirds can be seen along the Intracoastal at Waterfront Park.
Palm Coast enjoys a perfect location; with trips to Daytona Beach, St. Augustine, Orlando, and Jacksonville only a short drive away.
One thing you will notice as you drive through this cute city is the sheer number of water wells.
But who is drilling all these water wells?
Lately, it has been Jon's Well and Pump Services Inc.
Jon's is a new company that has exploded onto the well drilling scene in Volusia County. and throughout Florida.
The owner Jon Morin is a well-known commodity in Florida as a well-drilling expert and one of the most honest men around.
Jon has started his own company after nearly 20 years of working for another company and has grown much faster than anyone could have imagined.
Feel free to check out the online reviews for Jon's Well and Pump Services and you will get firsthand knowledge from happy customers.
Jon's provides well drilling, well pump repair, irrigation services, and water treatment systems.
If you have any well drilling needs, please call Jon's Well and Pump Services Inc. today! You will not be disappointed!
This company is your Palm Coast well drilling specialist.
Return Home
See More Service Areas
Go to Glenwood Well Drilling