Do You Have Favorite Orlando Attractions?
Orlando, known as the "theme park capital of the world,"  is located in central Florida. More than 57 million people visit "The City Beautiful" each year, drawn by its myriad attractions and family-friendly ambiance. In 2009, Orlando was named the most visited city in America, and its airport is the world's 29th busiest!
Orlando attracts a large number of visitors due to its multiple theme parks. Universal Studios, The Holy Land Experience,  and Walt Disney World's multiple theme parks are all internationally renowned and among the most sought-after tourist destinations on the planet. There is so much to do here, it is hard to believe.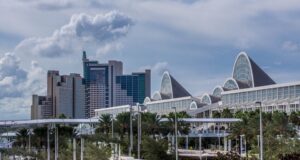 While many visitors come to Orlando for the theme parks, many more come for other reasons. Orlando boasts a bustling commercial center and is one of the most popular business convention destinations in the country.
The University of Central Florida, Valencia College, and Seminole State College of Florida, are all located in the city, which is noted for its educational offerings.
The downtown area attracts a large number of visitors, many of whom come to see Lake Eola Park and its well-known fountain. That fountain is extremely lovely at night, when it changes color providing a spectacular light show for visitors.
In addition, a Chinese pagoda, a playground, and the Walt Disney amphitheater may all be found in the Park.
Orlando also has a lot of cultural events and entertainment. The Florida Film Festival, as well as other fine arts museums, are located in this city.
Several theaters also provide entertainment in a variety of genres, from Shakespeare to contemporary dance.
There are a few spots that we are particularly fond of.  Let's take a look at 2 of our favorite Orlando attractions:
iFLY
If you've always been captivated by the notion of skydiving but have been terrified to attempt it, a trip to iFly Orlando might be just what you need.
This facility combines the safety and security of being indoors with the excitement of free falling, allowing you to enjoy the thrill of the adventure without the dangers.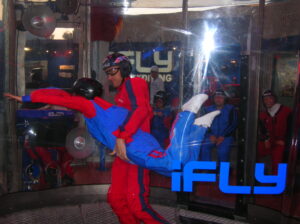 Indoor skydiving is accomplished through the use of a wind tunnel. The wind inside this tunnel travels at a similar speed to that of outdoor wind, allowing you to have the same sensation.
Despite this, you're only a few feet off the ground throughout your indoor sky dive. A trampoline covers the bottom surface, ensuring a smooth and safe landing.
It is amazing!
Your adventure starts with a demonstration by a trained instructor, who will show you how to use the correct posture and body orientation while within the tunnel.
Because voice communication is impossible inside the tunnel, you'll also be taught some simple hand signals to help you communicate with your instructor.
You'll be given a flight suit, helmet, knee pads, elbow pads, and goggles after completing your training. Your teacher will accompany you into the tunnel and provide assistance as needed.
Children as young as three years old can engage in indoor skydiving since it is so safe. Adults of all ages can sky dive as long as they don't have any neck or back issues. Outings as a group are accepted and encouraged.
This is highly recommended!
Sea World
Although Orlando is not on the coast, it doesn't mean that there aren't plenty of marine species to be seen.
Sea World Orlando is one of the city's most popular attractions because it mixes the excitement of amusement park rides with the opportunity to see marine life up close, which is something that practically every visitor to Florida wishes for.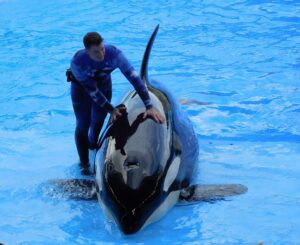 Sea World hosts a variety of programs on a regular basis. Many involve water creatures like whales and dolphins performing various stunts and tricks; however, animals including pigs, doves, and dogs also perform routinely.
Special events, such as the Bands, Brew, and BBQ (super fun!) are held once a year.
If you prefer a more peaceful vacation, you'll be delighted to learn that Sea World also has a number of educational exhibits.
One of the most popular aquariums is Manta , which houses unusual animals such as stingrays and octopuses. Penguins, sharks, and turtles are featured in other exhibits.
This park also has a wide range of rides, from fast-paced roller coasters to calmer, kid-friendly rides.
Adventure rides such as the very popular Kraken and Sky Tower are available for thrill seekers, while youngsters may prefer Ocean Commotion or Swishy Fishies.
Although there is a ton of other attractions we love, these two rank as our favorites.  If you get a chance, make sure you see both of them.
If you need an Orlando well drilling company for your water needs, please give us a call or contact us.